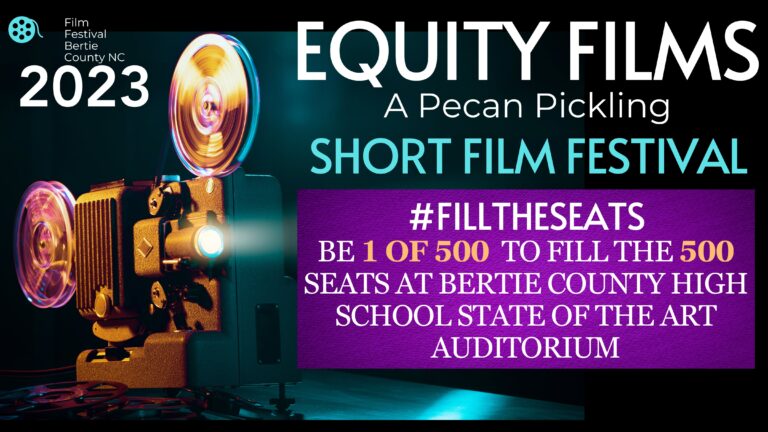 FREE EVENT SATURDAY & SUNDAY
SEPTEMBER 9-10, 2023
"THE AUDITORIUM" ON THE BEAUTIFUL CAMPUS OF BERTIE COUNTY HIGH SCHOOL 716 US-13. WINDSOR, NC


SATURDAY, SEPTEMBER 9, 2023 – FREE EVENT DRESS IS CASUAL! THE GENERAL PUBLIC IS INVITED TO JOIN US ON THE BEAUTIFUL CAMPUS OF BERTIE County High School at their 500 seat state-of-the-art auditorium, for an unforgettable weekend of fun – film screenings, workshops, Q&A sessions with filmmakers and industry professionals and much, much, more!
8:30 AM – FREE EVENT: REGISTRATION -DOORS OPEN AND REGISTRATION BEGINS
9:00 AM – 5:00 PM – FREE EVENT: Filmmaking session, film screenings, Q&A sessions with filmmakers and their crew, and industry professionals and workshops and more!
SATURDAY, SEPTEMBER 9, 2023 – 6:30 PM-8:30 PM FREE EVENT: AWARD WINNING FILM SCREENING IN THE BIG THEATRE! Enjoy popcorn savoring an evening of screening award winning short films in the luxury of a beautiful state-or-the-art high school. Grab your family and friends and come out to this inaugural event
SUNDAY, SEPTEMBER 10, 2023 – 1:00 PM – 3:00 PM  FREE EVENT- COME DRESSED AS YOUR FAVORITE MOVIE STAR OR JUST DRESS UP! COME PHOTO READY AND TAKE MEMORABLE PICTURES TO SHARE THAT WILL LAST A LIFETIME. STEP AND REPEAT STATIONS AVAILABLE! Join us for an extraordinary celebration of the cinematic arts in Bertie County on the beautiful campus of Bertie County High school in their state-of-the-art 500 seat auditorium.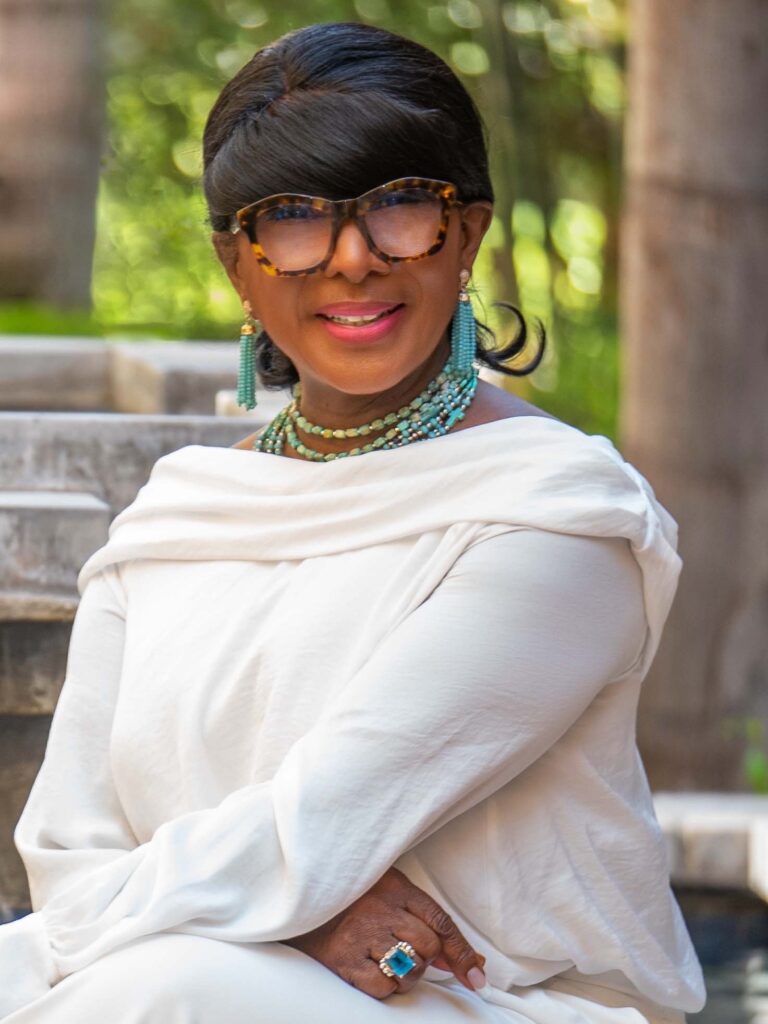 JOIN ME AND #filltheseats OF THE AUDITORIUM ON THE BEAUTIFUL CAMPUS OF BERTIE COUNTY HIGH SCHOOL
Hi, My name is Patricia Ferguson. I am Founder and President of Equity Films, a 501c3 nonprofit organization. We are so proud to present A Pecan Pickling short film festival in Bertie County, NC. Bertie County is a picturesque community in the heartland of undiscovered and underrepresented creativity and innovation. This rural, agrarian majority African American community stands ready to explore the potential of the film industry. With a county history of tenant farming and hard work, the present generation stands ready to learn and transfer skills to help themselves, and the BIG SCREEN thrive. Our goal is workforce development to attract small productions
$5 M and under. The showcasing of A Pecan Pickling Short Film Festival is our signal to the universe that talent is here and can grow and mature here and stay here.

I hope you are making plans to join us at A Pecan Pickling Short Film Festival September 8-10, 2023! You'll be glad you did! Don't forget to bring others with you as we FILL THE SEATS of the 500 seat state-of-the-art auditorium on the campus of the beautiful Bertie County High School!
RED CARPET ITINERARY TICKETED EVENT
Add Your Heading Text Here
5:00 PM -9:00PM
FRIDAY, SEPTEMBER 8, 2023
CHIEF'S EVENT CENTER
505 S QUEEN ST. WINDSOR, NC
5:00 -5:30 PM – VIP Registration. This is the ONLY ticketed event required for the film festival. All other events beginning Saturday, September 9, with film screenings, workshops, Q&A sessions and the coveted AWARDS CEREMONY, on Sunday, September 10, 2023 from 1:00 PM -3:00 PM, is FREE to the general public.
5:30 PM – 7:00 PM – There will be heavy Hors d' oeuvres, networking with filmmakers, and enjoying great music and more with friends and new acquaintances! This glamorous evening will provide you with an opportunity to engage with fellow attendees, filmmakers, movie enthusiasts, and local dignitaries in a friendly and enjoyable atmosphere filled with fun! Step and repeat stations will provide you with opportunities to take memorable pictures you'll share and enjoy for a lifetime!
7:00 PM – 9:00 PM – Screening of an award winning short film, Q&A,  and networking is on tap for later in the evening. Award winning filmmakers are scheduled to grace the podium after their short film (s) has been screened. You'll have an opportunity to talk with them and learn more about their passion for filmmaking and their future work. Don't be surprised if you're invited to be on set to be a part of their next project. Lights!Camera! Action!